Happy Memorial Day!

I just learned about America's first (recognized) war dog. WW1. Sgt Stubby.


Aint he cute? He was a stray who showed up at training camp, befriended a soldier, was smuggled onto the ship sailing to France and then stayed with that soldier during all the fighting. He apparently made himself extremely useful - warning of bombs & mustard gas, locating wounded soldiers in NoMansLand and biting German spies. Among other tricks like learning to salute.
https://en.m.wikipedia.org/wiki/Sergeant_Stubby
https://www.historyextra.com/period/first-world-war/sergeant-stubby-richard-lanni-film-animated-war-dog-american-history/
He has a couple statues too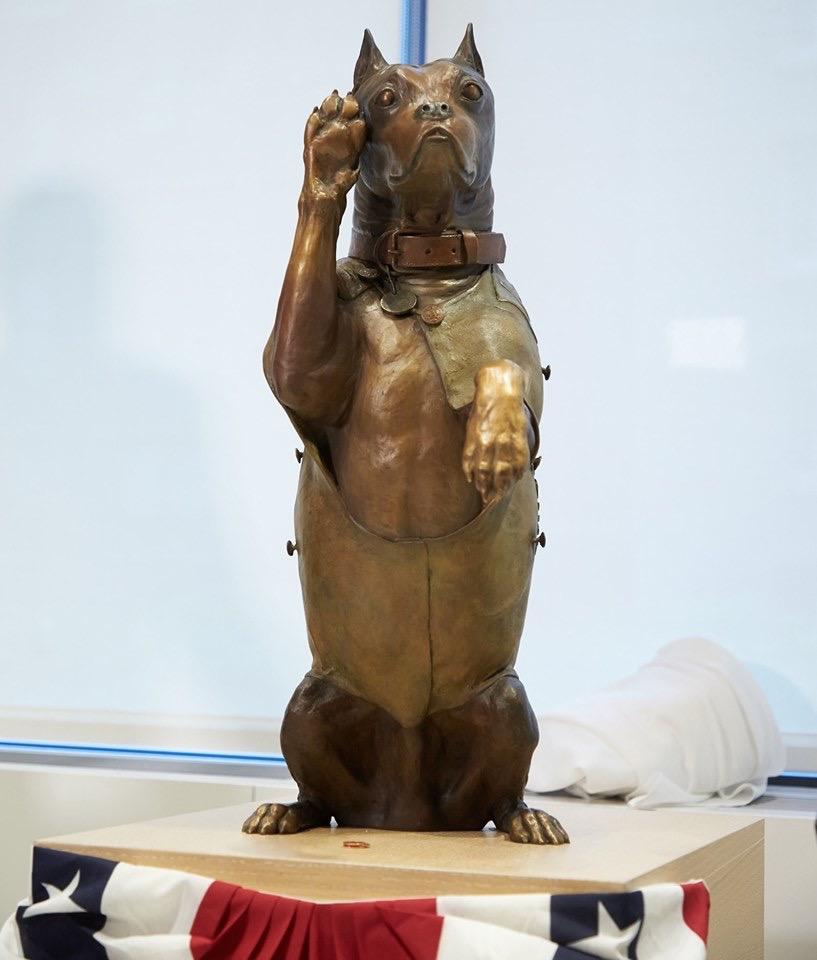 There! You learned something!

All my dog can do is float to the ceiling...



Happy Memorial Day!