From the wonderful Bette Midler's tweet:

Pity the poor #Australians, their country ablaze, and their rotten @ScottMorrisonMP saying, "This is not the time to talk about Climate Change. We have to grow our economy." What an idiot. What good is an economy in an uninhabitable country? Lead, you fckwit!!

That's my edit of her last word, she did not edit herself.

Brothers & sisters, Australia is burning. That is a continent.


https://www.cnet.com/how-to/australian-fires-everything-we-know-and-how-you-can-help/


That's koalas, kangaroos, and other cute critters like...The people. Celebrities. Hugh Jackman, Nicole Kidman, Rebel Wilson, the Irwins.
Rescue the smexy firefighters!


One of my previous actor-obsessions is Australian. I about him & his family worry. I worry about my friend Elizabeth. Heck with the thick smoke going all the way to New Zealand, (distance is Boston to Miami!?) I worry about Alden! :/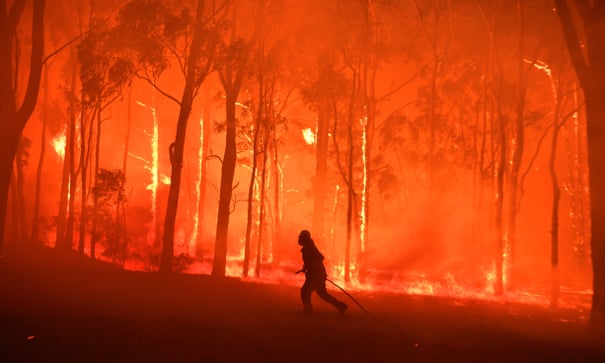 https://www.commondreams.org/news/2019/12/21/everything-burning-australian-inferno-continues-choking-access-cities-across-country