Hmm. Maybe I need another hit of interesting. It's my drug of choice.

Cat-fox. Possible new species of wildcat in Corsica. It's kinda cute but it also has really 'developed' teeth.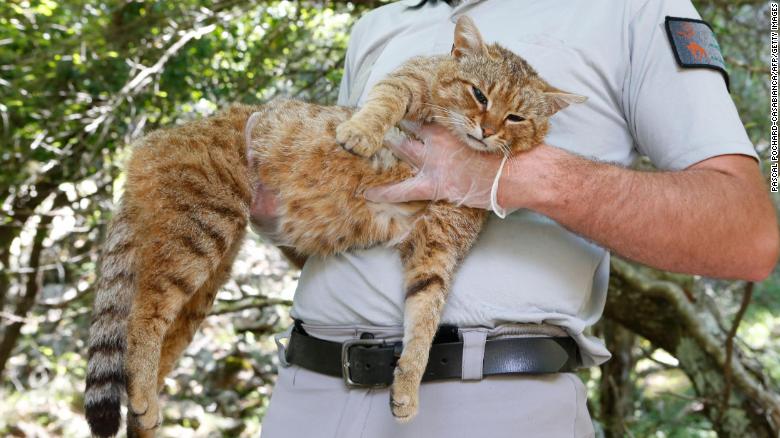 Keep in mind the cat pictured is heavily sedated, mkay? And that if it is a species there are 16 left. So no, you cant have one. Get a tabby and name it Fox.

https://www.cnn.com/2019/06/19/europe/cat-fox-species-corsica-france-trnd/index.html

I couldnt sleep so I popped a new dvd. "Playing Shakespeare". It seems to be a master class/actors studio, prob on BBC once upon a time. About a dozen big name English actors sitting around on folding chairs talk about the plays from the actor's point of view. John Barton, leads the group discussion and talks to the camera where you are the student and audience. (I'd say all of them are constantly aware of the camera.) They all chime in with their own thoughts as it goes. The readings are excellent. The discussions are excellent.
I did like watching David Suchet, Ian McKellen and Ben Kingsley all laughing and acting together. OMG they look so YOUNG. 1982?

https://www.amazon.com/PLAYING-SHAKESPEARE-John-Barton/dp/B001O7R75O/ref=asc_df_B001O7R75O/?tag=hyprod-20&linkCode=df0&hvadid=312191060834&hvpos=1o11&hvnetw=g&hvrand=14555955526301391000&hvpone=&hvptwo=&hvqmt=&hvdev=t&hvdvcmdl=&hvlocint=&hvlocphy=9054874&hvtargid=pla-568867535443&psc=1

I finished the Screwtape Letters. My problem at this point is the idea that there is no reward here for good behavior, only in the afterlife. There is no help given here for good behavior. It is...faith? Regardless of whether things do or do not work out?
K, so I could be an atheist and still make good choices and OK, what? I behave the same and no afterlife? That seems /weird/.