Great. Guess what has appeared in beloved's blog?
Yeaaaaaah. One of those that fronts as an "intellectual" and how witty! and clever! and superior! if I quote authors and...blah blah blah. Then launches into obviously barbed claims and waits for the hapless to reply ,"wait a minute..." So troll can pounce and spew "prove me wrong! You can't cuz you're dumb!" While refusing to acknowledge anything as proof
Just /exhausting/ to try to read real comments while having to crawl over these stupid posts and the whole reply argument that goes on & on.
I'm resisting getting drawn in. But it is a damn crime that one troll pissing all over an otherwise very positive blog with nice people...is now exhausting.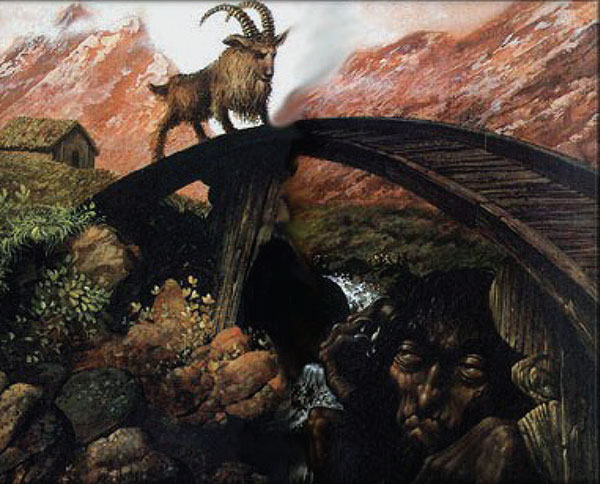 Don't feed the trolls. Well, if you are the smaller Billy
Goat Gruffs.
Btw, I found the pic like this?
But I'm pretty sure that is the reverse. Which do you think is the original?