Decorations
I happen to like those solar powered bobble heads?
My favorite Halloween decoration is my chorus line of 6 happy little bobble head skeletons. They swing and sway and grove to their own music. Because I cant figure out how to get them synchronized.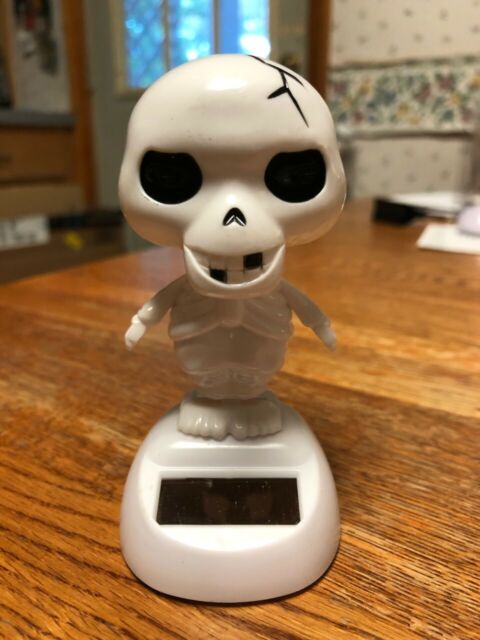 Nor how to post a decent pic of them. :/
They arent in the stores any longer so now I've added a silly bat,
a witchy black cat
and a day of the dead kitty.
Kitty groves but her head sway seems a little judgemental? Everyone else is here for the party!
What's your favorite decoration this year?
I have a new Halloween cloth mask. Books & ravens!